MANAGEMENT BOARD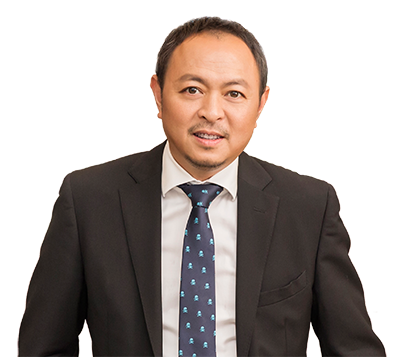 Mr. Nguyen Hoang Tuan
Chairman
As the founder and leader of the SonKim Group of companies, Mr. Tuan's vision is the driving force and beating heart of the group. He is dedicated to delivering a brighter future for his customers, partners, stakeholders and fellow citizens by creating visionary new products and businesses across the group.
By leveraging his experience gained while leading the family garment production and retail businesses to a position among Vietnam's best-known and highly respected home-grown brands, Mr. Tuan has led the group to expansion into the media, real estate and furniture sectors with great success.
While proactively seeking out cooperation with the best international partners, Mr. Tuan brings to the group a long history of corporate skills, inspired leadership, incisive decision-making and creative vision.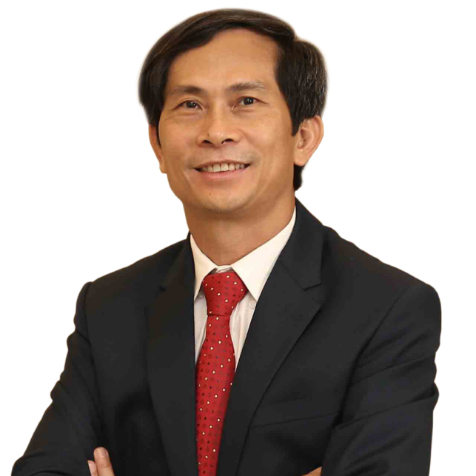 Mr. Nguyen Minh Son
Vice Chairman
Prior to joining SonKim Land, Mr. Son was the Country General Manager for Lenovo Vietnam (2012 – 2015), responsible for overall revenue, profitability and business operations, and for developing and driving growth strategies for Lenovo in the country. He was a member of the Asean Leadership Team at Lenovo, with a portfolio which included driving and managing relationships with key corporate clients; managing distribution for the consumer and SMB channels; and overall sales and marketing for the brand and its products in Vietnam.
Mr. Son has more than 20 years of consumer, enterprise sales and business development experience in multi-faceted industries such as IT and telecommunications. By handling both enterprise and consumer products throughout his career, Mr. Son has established a very strong network of relationships with channel partners.
For example, in 2007, Mr. Son was Deputy General Manager of Vinpearl Trading & Tourism JSC and responsible for the Sales & Marketing department. His role was to develop business for the company's plan to build a chain of premium 5 & 6-star hotels throughout Vietnam with its own brand name, in addition to growing business for the tourism complex at Vinpearl Land in Nha Trang.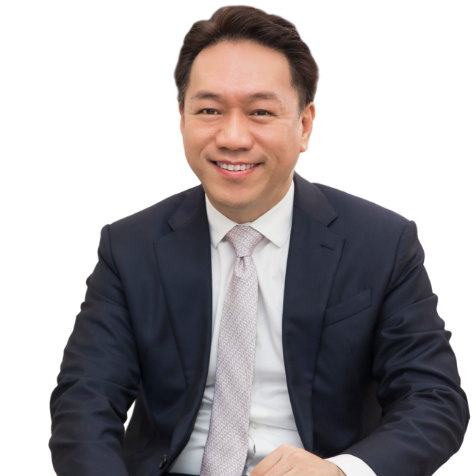 Mr. Andy Han Suk Jung
CEO
Mr. Andy Han Suk Jung has over 15 years of experience in real estate development, construction management and operations in South Korea and Vietnam.
He joined SonKim Land in 2015 as Chief Operating Officer, and was promoted to Chief Executive Officer in February 2018.
Prior to joining SonKim Land, Mr. Andy was Deputy General Director at Phu My Development JSC, a company which owns 165 hectares of land and developed Twin Doves Golf Club, a 27-hole golf course and estate in Binh Duong Province, Vietnam.
Before moving to Vietnam, he was General Manager in charge of Business Development while specializing in residential apartments in South Korea. He was responsible for managing on-going construction projects and searching for overseas business opportunities. He graduated with a B. S. in Business & Economics, Marketing from Lehigh University in Pennsylvania, USA.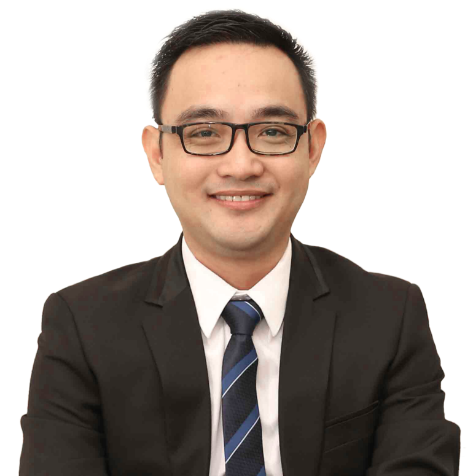 Mr. Ngo Nguyen Van Khoa
Managing Director
Executive Assistant to Chairman
Mr. Khoa Ngo joined SonKim Land as CFO in 2016, and was promoted to Managing Director- Corporate & Services Group in 2017, covering finance and accounting, fundraising , HR, corporate legal and communication.
Prior to joining SonKim Land, Mr. Khoa was Director of Investment and M&A for Truman Holdings Vietnam, with integrated portfolios across the textile, industrial park, real estate and food sectors. At Truman, Mr. Khoa was responsible for all investment and M&A activities.
Previously, Mr. Khoa was Senior Vice President of Horizon Capital Group, where he led the Advisory & Investment teams for almost 10 years. Horizon Capital Group is in a strategic partnership with Bridger Capital (a New York-based hedge fund) for fund management, and NM Rothschild & Son for M&A advising. During his tenure, he assumed full responsibility for two investment funds worth $200 million and led deals from origination to realization while also being involved in building investment strategies. He also acted as project leader in all M&A advisory deals, which reached an aggregate value of nearly $400 million. He also achieved high gross returns on invested capital in Horizon Capital's funds and had a proven track record of successful M&A deals coupled with joint-venture, management buy-out and debt restructuring processes. One of his deals was rewarded 'the best Vietnam deal in 2008' by FinanceAsia.
Before joining Horizon Capital, Mr. Khoa spent four years as a Senior Auditor at PricewaterhouseCoopers Vietnam (PwC). He was responsible for setting and implementing audit programs, audited reports and management letter preparation. At PwC, he acquired in-depth knowledge of both VAS and IFRS.
Mr. Khoa graduated with an MBA from the University of Bolton, UK and has a BA in Accounting and Auditing from the University of Economics.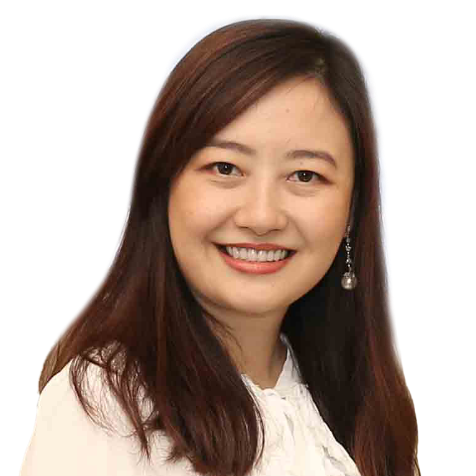 Ms. Le Viet Ha
Managing Director
Ms. Ha has been SKL's Chief Asset Management Officer since 2013 before promoted to Managing Director – Property Management Group in 2018 . She is currently responsible for managing all business activities, including maintaining relationships with strategic partners and identifying new business opportunities that will contribute to the company's growth.
Prior to this role, she was Director at Viet Bac Corporation, which was transferred from Viet Bac Co. Ltd. She specialized in real estate and office leasing at the Sentinel Place building in Hanoi. Under her management, Sentinel Place was voted "Best office development project in Vietnam" by the Asia Pacific Real Estate Association (APREA), in collaboration with Bloomberg and Google.
Ms. Ha graduated from the University of Languages and International Studies – Vietnam National University, Hanoi with a BA in Translation and Interpreting in 1996. She went on to acquire a BA in Law from Vietnam National University, Hanoi and a BA in Finance and Accounting from the Finance Institute.
She has a proven track record in her work, receiving awards such as Excellent Business Woman from the Golden Rose, held by the VCCI, and a Certificate of Merit from the Vietnam Women's Union for her excellent business performance.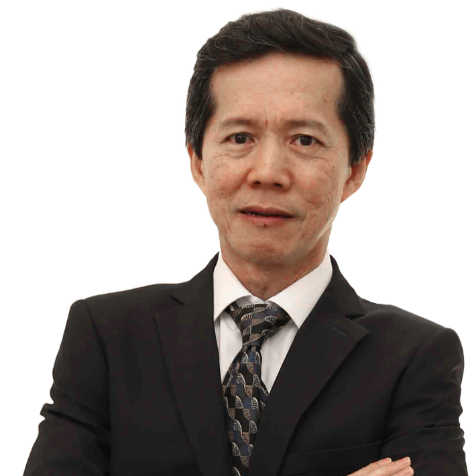 Mr. Lim Kok Sang
Managing Director
Mr. Lim Kok Siang has more than 35 years of professional real estate experience, 13 of which have been in Vietnam.
Prior to joining SonKim Land, Mr. Lim held senior positions in leading real estate companies such as Wing Tai Asia, Keppel Land, GuocoLand, Nassim JVC and Frasers Centrerpoint. Notably, he has led the successful completion of many projects in Singapore, the United Kingdom, Hong Kong, Malaysia and Vietnam.
Mr. Lim obtained a Bachelor of Engineering degree from the National University of Singapore in 1983 and brings with him extensive expertise in the development of residential, mixed commercial and industrial projects.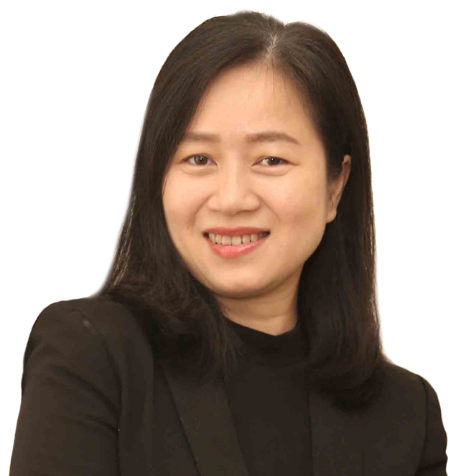 Ms. Vu Thuy Vy
Managing Director
Ms. Vu Thuy Vy joined Son Kim Land as CFO in late 2013 and was promoted to Managing Director – Investment & Corporate Services in 2018, covering finance and accounting, fundraising and supporting investment for the group.
Previously, she worked for Central Trading & Development Group (CT&D) for eight years, where she was responsible for project financing, corporate finance and planning, while also supporting M&A deals. During that period, she covered corporate finance for all key investments by CT&D in Vietnam, including the Hiep Phuoc Power Plant, Tan Thuan EP Zone and, most importantly, Phu My Hung Development Corporation (PMHC). At PMHC, she was responsible for a financing plan, sourcing and structuring facilities and managing corporate finances at both the corporate and project levels, from residential to commercial projects. Most notable was her closing of a deal with a syndicated facility for the largest shopping mall in Vietnam at that time, along with many other facilities worth millions of US dollars. In addition, Ms. Vy was part of the investment team in charge of investment analysis and funding arrangements.
Before joining CT&D, Ms. Vy worked for two years as a trader, and then joined corporate sales with the Treasury Team at the Vietnam International Bank, a local private bank that counts Commonwealth Bank of Australia as a strategic shareholder.
She graduated with an MBA from the University of Hawaii with a full corporate scholarship, and has a BA from the Banking University.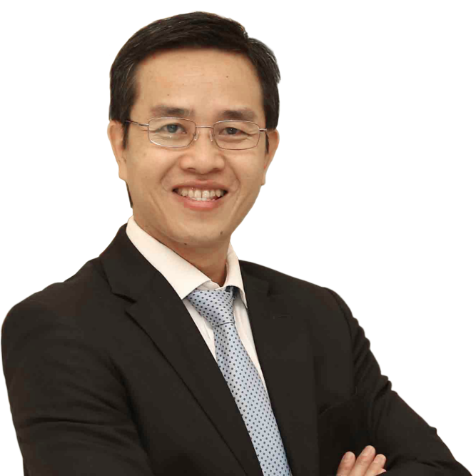 Mr. Pham Minh Trung
Managing Director
Mr. Trung graduated with a Bachelor Degree in Finance & Banking from the HCMC Economics University and then worked as a Financial Specialist at Vietinbank. After that he became assistant to the Finance & Accounting Director at OPV Pharmaceutical Company for more than three years, where he was responsible for preparing annual financial reports and group reporting. He then served as Chief Accountant at Oriflame Cosmetics Limited for almost four years.
With over 13 of experience in the finance & accounting industry, he joined Son Kim Group as Finance Manager in 2007 and was promoted to Chief Business Development Office for SonKim Land in 2015. He is responsible for executing joint-venture partnership agreements, financial strategies, financial controls and accounting operations at Son Kim Land.